According to the FBI 2020 Internet Crime Report, phishing incidents nearly doubled in frequency, from 114,702 incidents in 2019, to 241,324 incidents in 2020. As recent news reports have demonstrated, hackers have successfully infiltrated business networks, disrupting operations around the world. Even with sophisticated spam filters, phishing emails are getting through and costing millions of dollars in data recovery and/or ransomware demands. Organizations of all sizes are faced with the daunting reality of cybercrimes and how to safeguard against them.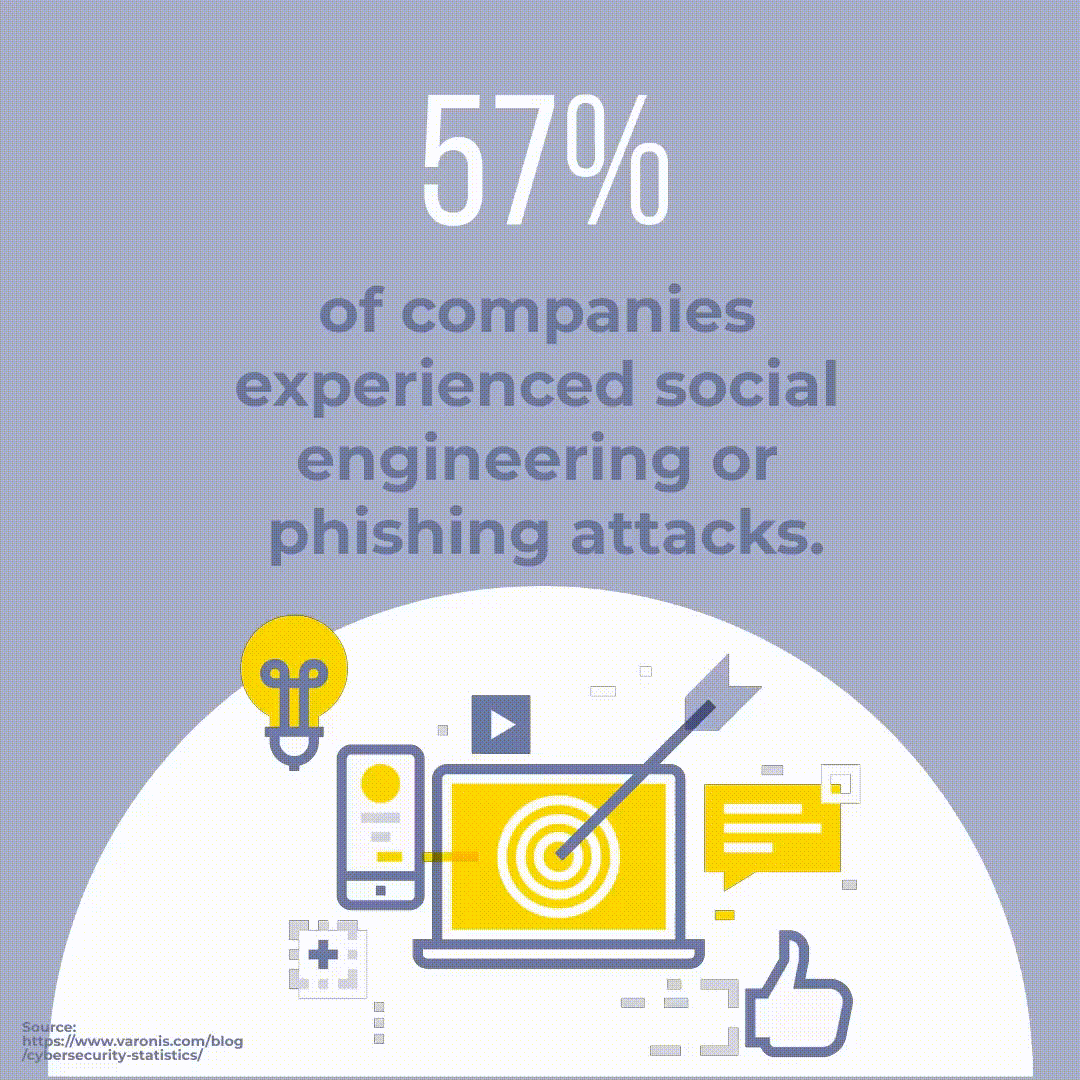 Fighting cyber threats starts with building awareness. Solutionz Inc. has partnered with Hook Security to offer cybersecurity training that teaches users how to identify and protect against phishing scams and other information security threats. Hook has developed a full-service training with automatic phishing email tests and entertaining videos explaining the myriad of ways that hackers are gaining access to valuable information. Hook uses humor, repetition, a positive approach, and the latest research in neuroscience to train the part of the brain that houses threat recognition and response, calling their approach Psychological Security or PsySec TM. With PsySec™ Deep Dives, each month an employee will receive a single-video course diving deep into a single area of information security. These videos take topics that are often hard to grasp and make them accessible and memorable to all users.
Hook Security Services address more than just phishing scams. Short videos explain other potential security breaches and best practices for protecting valuable data, including malware, social engineering, mobile security, vishing scams, safe web browsing, physical security, passwords, working remote, ransomware, removable data and incident response.
Hook Security proactively solves the problem of getting people's attention and teaching the importance of data security. With 13 lessons distributed over 12 months, a one year subscription to Security Awareness Training is a cost effective way to ensure that users know how to spot hacking emails and other attempts to breach secure networks. Employees are challenged, informed and entertained while learning to critically assess various hacking methods. Companies are provided monthly report data from phishing tests to measure the success of online training. Overall, security awareness training emphasizes the vital importance of individual actions on data security, a priceless lesson.
Read more about the high cost and prevalence of cybercrimes here.